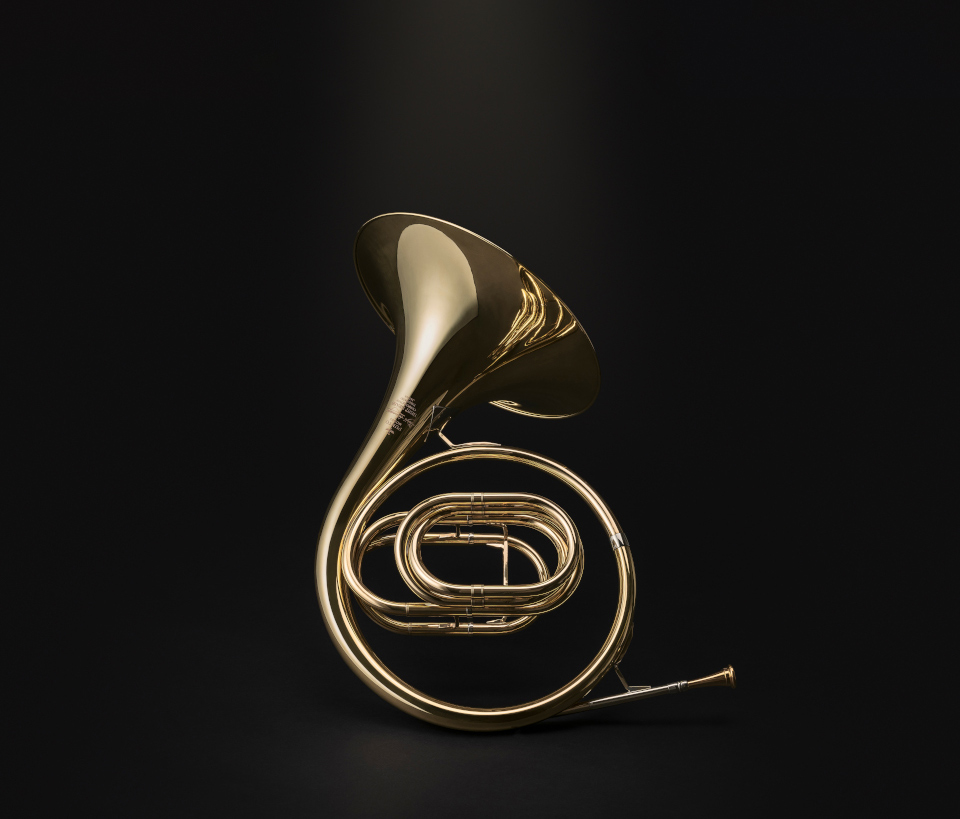 – Modern/New Natural horn -
What if natural horns kept evolving to the present day, while remaining a natural horn?
Best Brass believes that no instrument should stagnate. PUNTO is a newly designed natural horn.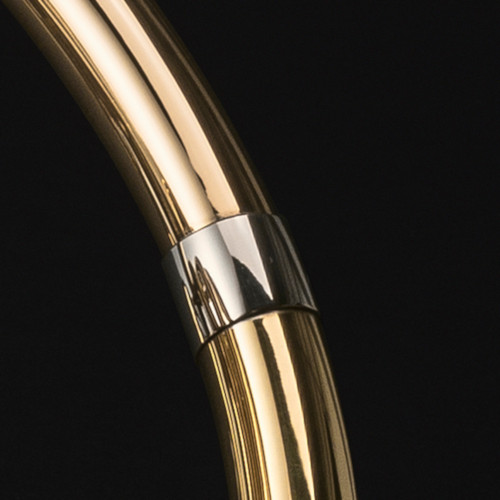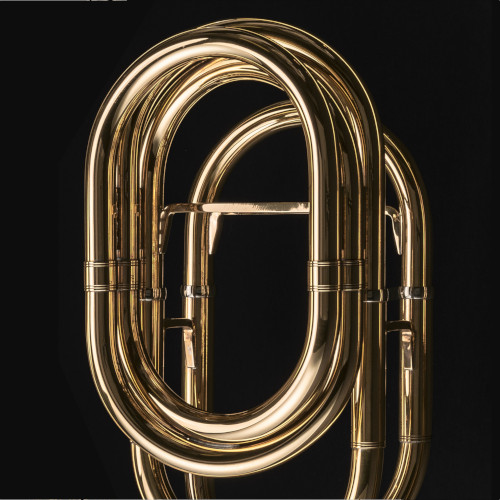 The acoustic design of the PUNTO natural horn is based on modern day horns. The bell throat size of PUNTO is larger than 'historical' natural horns, and it features the newly developed 'Dual Slide System'. The smooth, easy feel, precise intonation, and the beautiful harmonic timbre are all akin to modern horns. The PUNTO model pays homage to the extraordinary horn makers of today.
Currently natural horns are described as 'Period instruments'. There are many natural horns on the market and most of them are copies of instruments from the1800s. Since these natural horns never changed both their good and bad characteristics remain to this day. On the other hand modern horns have benefited from 200 years of improvements, leaving a wide chasm between these horns and the historic Natural horn.
Even though modern Horns are superior in many ways, natural horns have become a more common sight in recent years. Masterpieces such as the Mozart Concertos and Beethoven's Sonata were composed for natural horns, and many people enjoy playing it with an original style instrument. Playing those masterpieces by hand-stopping technique would be an invaluable experience for a more in depth reading of the music.
Hornist/professor Masayuki Yasuhara wrote:
"All students, including those who are in majors at music college, need to learn more about hand-stopping technique. For that purpose, modern style natural horn is required and is more significant."
Taking this comment seriously we were encouraged to develop PUNTO. Indeed, learning the hand-stopping technique can be very advantageous for playing the modern Horns. Having access to a natural horn that takes advantage of acoustical and manufacturing advances, while remaining a natural horn makes it more likely for students to make this effort. We hope that the concept of PUNTO raises the status of natural horns even higher.
| | |
| --- | --- |
| Model Name | Natural Horn「PUNTO」Model |
| Finishf | Raw Brass |
| Weight | 1.2Kg (in F) |
| Price | 270000 JPY for more detail |

Dual Slide System(DSS)
PUNTO uses two slides to transposes into another key and does not use lead pipe crook. This enables a summation of the length of the two slides and thus makes each slide very compact. In addition, this slide arrangement is designed to achieve a beautiful look and a good weight balance at the same time.
The table of the slides and keys:
(Choose the key to see the instrument picture.)
Key
c-alto
B♭
A
G
G♭
F
E
E♭
D
C
BB♭
Front slide
c-alto
B♭
B♭
G
G
F
F
F
F
F
F
Back slide
B♭
A
B♭
G♭
B♭
E
E♭
D
C
BB♭
Comes with basic set(in F).
c-alto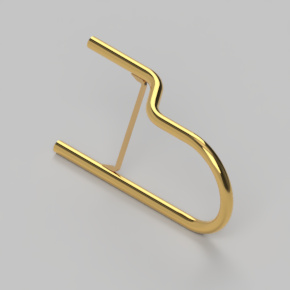 B♭
A(B♭+A extra slide)
G
G♭(B♭+G♭ extra slide)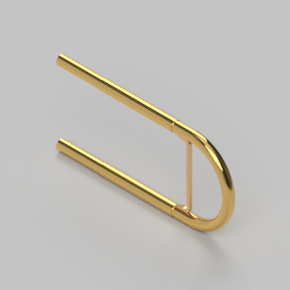 F
E(B♭+E extra slide)
E♭
D
C(D+C extra slide)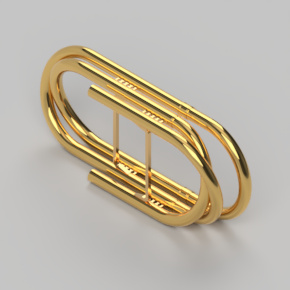 BB♭(D+BB♭ extra slide)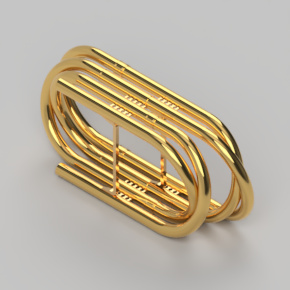 Price List


Giovanni Punto(1746-1803)
Hand-stopping technique must be learned to play a natural horn, and Giovanni Punto is estimated to have had the greatest influence on its improvements. Punto was recognized as an extraordinary virtuoso hornist during his time, and his name was famous throughout the Europe. Mozart offered a compliment on Punto, while Beethoven composed his Sonata for Horn, Op. 17 for both of them to premiere on 18 April 1800 at the Burgtheater. After one concert during the following tour, a local music critic commented: "Who is this Beethoven? His name is not known to us. Of course, Punto is very well known." This episode confirms that he was a truly unpararelled hornist aroung that time.
Reference image from IHS