Product features
High-quality, yet practical.
Literally transforms into three STFs
'3-way Cup' adopts a unique material for the cup part: elastomer. This makes the cup be adjustable and also achieves a warm and smart cup sound.
As you can see in the model name, it can be used in three different style of mutes(Below) and would be a great catch-all mute for most of the players.
- The three styles -
[Cup mute]
Perfectly in tune, and it is adjustable so you can find your favorite position. The closer you put it, the warmer the sound will be.
[Straight mute]
Just remove the cup and it will be a fantastic straight mute with a superb brass bottom, which achieves dark and rich sound from its pianissimo in all registers. You will be surprised by its excellently solid tonal core and the powerful sound.
[Plunger]
If the cup is applied oppositely, it transforms into a plunger. The cup part can be easily held, which helps player perform picturesque nuance.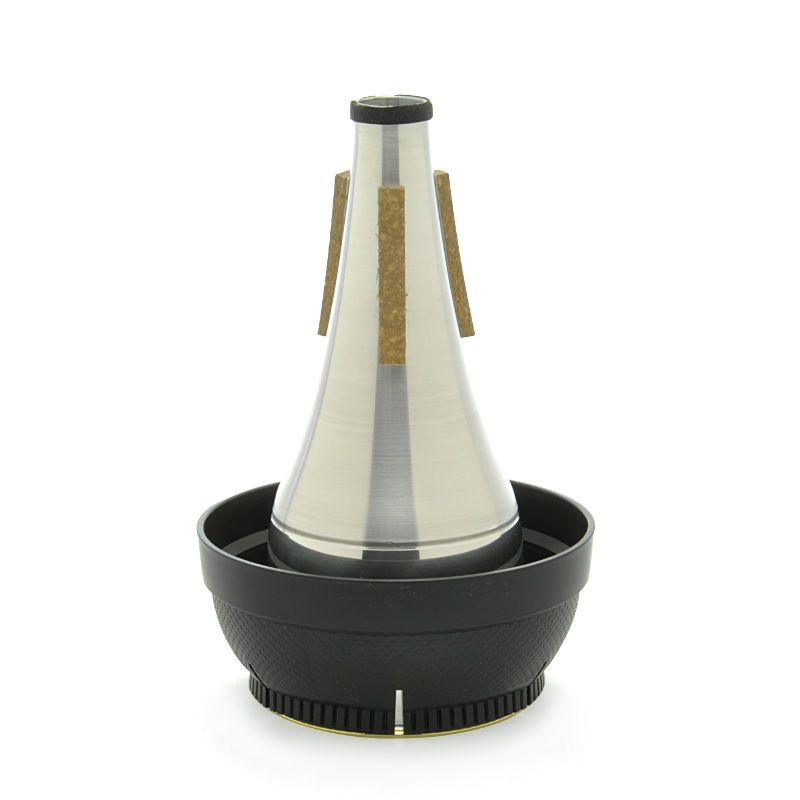 | | |
| --- | --- |
| Model Name | 3-way Cup |
| Material(Body) | Aluminum |
| Material(Bottom) | Brass |
| Size | φ107 x 162(mm) |
| Weight | 125g |
| Price(JPY) | 15,000 |
もう一つの便利な使い方
カップを密着させて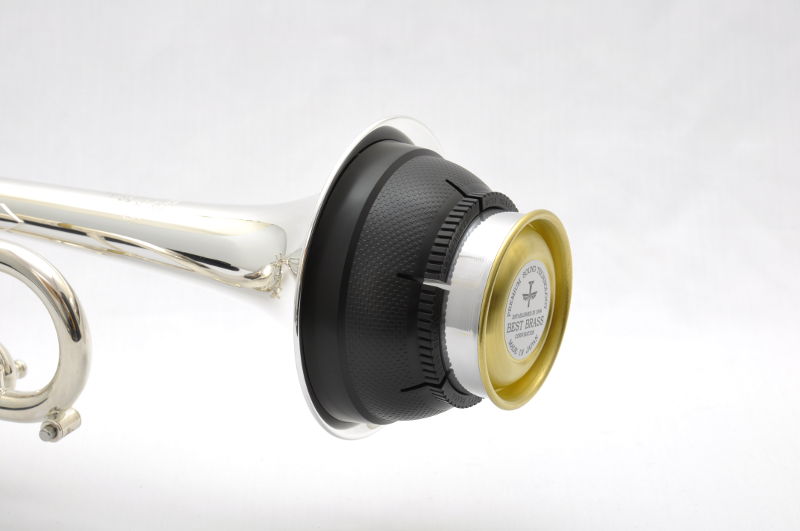 Warm up
One musician sent us an e-mail and told us that 3-way Cup could be used as '4-way'. According to him, "the mute still is in tune even if the cup fully covered the bell, so it could be used as warm-up/practice mute too". Then, we have actually tried it, and the result was amazing. The sound level is relatively louder than our warm-up, but it can definitely be an option for those who do not need a really quiet mute. Give it a try!